Durty Bull Brewing - UnBound CoWorking
Nestled between Old Five Points and Central Park in Downtown Durham, Durty Bull is located moments away from great food, city hustle and comes with ample free parking. Use this space as your go-to spot or for hosting meetings when working downtown.
Venue Atmosphere
Durty Bull is an energetic and inviting venue. The ambiance is highlighted by hanging lights, binge-worthy seating, creative outlets and entertainment for times when you need to decompress. Between projects, feel free to wind down with disc golf, corn hole and much more while ambient music plays.
What makes Durty Bull special is its pristine barrel room and operations facility providing an industrial vibe as seen through its portrait interior windows. Therefore, this is the perfect place to binge work and/or host mid-sized group meetings.
---
Features
| | | |
| --- | --- | --- |
| Street/Garage Parking | Lots of Power | Social Events |
| Blazing Wifi | Coffee | Seating for a village |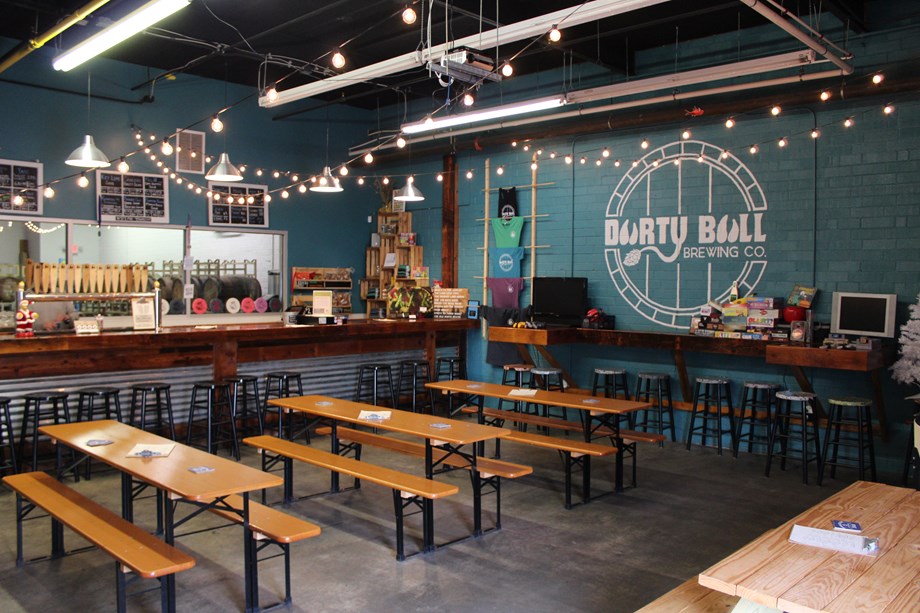 Get in touch with us
Dados de contato
Durty Bull - UnBound CoWorking
206 Broadway Street, Suite 104
Durham, N.C., 27701
A equipe Durty Bull - UnBound CoWorking
Community Manager / UnBound Coworking